So you're out of school. Now what
do you do about that student loan?
Stafford Loans begin repayment within six months of your leaving school or dropping to below half-time attendance whether your graduated or not. PLUS Loans for parents or graduate and professional students begin repayment immediately after the funds are fully disbursed.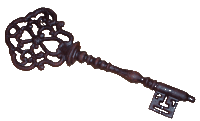 Current borrowers can manage their loans in the Account Access section of our Web site. This section can only be accessed with a secure ID and password. Once logged in, borrowers may perform the following functions:
Check loan balances
Make online payments
Set up an account for EZ Pay automatic withdrawals
Verify that payments have been received or scheduled
View and print statements in PDF format
Edit account information such as address, phone and email
Use the Account Access panel to access your account.